Solar Panel Installation with SolarNRG's Commercial Solar Services
SolarNRG continues to revolutionize the commercial industry thanks to the business benefits found in solar panels. Our grid-tied solar panel rooftop systems help your business minimize its environmental impact and reduce your energy costs.
When you work with SolarNRG, you can trust that our commercial solar system installers will work closely with you to design a system that meets your specific energy needs and budget. We use the latest technology and highest-quality components to ensure that your commercial solar energy system is reliable, efficient, and cost-effective.
Whether you're looking to reduce your energy costs, meet sustainability goals, or take advantage of tax incentives and rebates, SolarNRG has the expertise and experience to help you achieve your goals.
Benefits of Solar Energy for Business
A Cost-Efficient Solution
Using solar energy to provide electricity to your business operations will be less costly compared to traditional power plants. Once a solar panel system has been installed in your establishment, you will see a significant decrease in your monthly electricity bill.
Solar panels require little maintenance, so you won't have to worry about repair costs down the line. We offer flexible lease-to-own options for our commercial clients.
A High Return on Investment
One of the most common misconceptions in going solar is the high cost of installation. The truth is that going solar could yield high returns in the long run, especially since installation costs have dropped by 70% over the past decade. Making the switch today can help place your business on the road to financial wellness.
Increase Your Property's Value
Commercial properties with solar panel installations also have a relatively higher resale value. Once you decide to move to another facility, you can sell your piece of real estate at a higher price than without solar panels.
Save on Expensive Electricity
– Stop worrying about overpriced bills and switch to a potentially more cost-effective model instead.
Solar panels reduce electricity costs by 2.50/kWh.
Free Electricity During Daytime
– Whatever electricity produced during the day will power your facilities seamlessly no matter the weather – yes, even without direct sunlight
How Does a Commercial Solar System Works
Solar Panels Absorb Sunlight and Produce DC Electricity
The panels installed on your establishment will absorb and store sunlight, producing direct current (DC) electricity in the process.
An Inverter Converts DC to AC
The DC electricity  your panels generate will be converted into alternating current (AC) electricity through an inverter
Your Business Uses the Converted AC Electricity
As long as your solar panels are exposed to sunlight, the converted DC to AC electricity they genrate can be used to power your establishment
A Meter Monitors Your Power Production And Consumption
In the process of powering your commercial operations, your meter will show the amount of electricity you're producing and consuming.
Any Excess Power Is Sent to the National Power Grid
If you end up producing surplus energy amounting to 100kW and below, it will be sent back to the national power grid, and you can gain incentives in exchange.
Why should your company invest in commercial solar?
Going solar will allow you to build a green image in the market. Your brand advocates—clients who are satisfied with both your product or service and the change you're fostering—will spread the good news about how you are saving the environment through your efforts of going solar. This, in turn, helps you grow your business through more sales opportunities.
Business establishments that opt to install a solar energy system can enjoy perks that matter—rebates and tax breaks. As a solar energy user, you're allowed to send back the excess energy you've produced in exchange for a refund. At the same time, you can also benefit from tax breaks under the Renewable Energy Act of 2008. Other benefits are:
High return on investment due to lower electric bills and cheaper maintenance costs
Reliability, sturdiness, and durability—no moving parts means less noise and fewer chances of a breakdown
The absence of carbon emissions; just clean energy all year round
Optimize Your Day-to-Day Operations
With all the money you can save from using the energy of the sun, you may be able to allocate larger funds to other aspects of your business. By going solar, you'll likely gain more flexibility with your finances and scale your company with ease.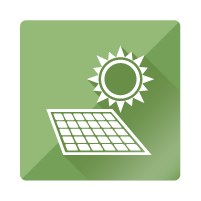 SOLAR PANELS ABSORB
SUNLIGHT AND
PRODUCE DC ELECTRICITY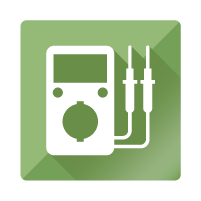 AN INVERTER
CONVERTS DC
TO AC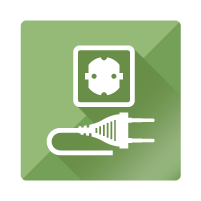 YOUR BUSINESS USES
THE CONVERTED AC
ELECTRICITY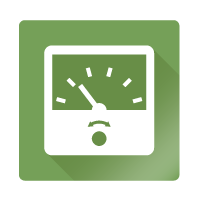 A METER MONITORS
YOUR POWER PRODUCTION AND
CONSUMPTION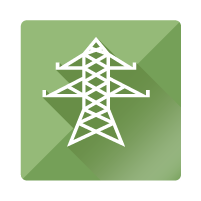 ANY EXCESS POWER IS
SENT TO THE NATIONAL
POWER GRID